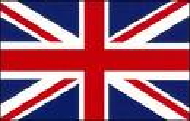 By the time we arrived it was 10:45 the next morning. You'd think after flying that long we'd get to rest up, but not yet. There was still a 70-mile drive from the west side of London to the port in Harwich (pronounced har-itch) on the eastern shore. I had made prior arrangements for transportation from the airport to our hotel in Harwich, having been told there would be someone there holding a placard with my name on it. Further instructions said we needed to pay the driver in cash. English pounds £ (GBP), not good old U.S. dollars. So we had made the exchange at the Dallas airport.
| | |
| --- | --- |
| | |
From this point on, all financial transactions may as well have been in Monopoly money. Neither the currency colors, sizes, or shapes had any meaning even though I had looked up identifying photos and the exchange rates for every different currency we would use on this trip. How are we supposed to figure out what's what? On past trips, I put a bunch of coins or bills in my hand and thrust it toward the person who is supposed to receive it, and just let them pick out what they needed. One can only hope they weren't taking advantage.
Since Lesley and her family are Scottish and moved to Canada to become citizens there, I designated her to be my translator between Texan and the British English languages.
We found all our bags and a relieved driver, Kumar, holding a placard with my name on it. Lesley and I were dog-tired, but neither felt comfortable falling asleep on the long drive to Harwich. For all we knew, Kumar might take us out in the country somewhere, take all our money and passports, and leave us to fight off the sheep and whatever insect pests are native to the countryside.
When we arrived in Harwich we were dropped off at the Pier Hotel and Restaurant, where we had reservations for the night before boarding our ship the next day. Kumar received his fee and tip in Monopoly money and headed home.
For once, the advertised photo matched what we found upon our arrival.
Okay, it's time to pause for another caveat to this story. In addition to taking photos for me and Lesley, we were tasked to take pictures of any European birds for Lesley's mom, Sheila, and to record intricate details and patterns from buildings and artwork for my high school classmate, Patsy, a needlework designer. So some of the photos might not make sense with this story, but I'll post them anyway. Some of those will be the pictures with no information under them. In addition, I'm including previous historical research on the places we visited.
An international port located on the estuary of the rivers Stour and Orwell in northeast Essex. Harwich is one of England's busiest coastal towns. Throughout history, the town has been a crucial port, providing a sheltered anchorage for many ships. The old town of Harwich is a conservation area, with many historic buildings.
The Pier Hotel is located in two historic buildings that stand proudly on the quay side of old Harwich. The hotel's main building, built in the 1850's, houses two celebrated seafood restaurants—The Ha' Penny on the ground floor and the Harbourside on the first floor—and seven second-floor bedrooms, most of which overlook the estuary. It is also situated about three miles (5 minutes) from the cruise terminal.
Here I am already in trouble with two seafood restaurants and me not liking water creatures (except my standbys, Long John Silvers batter fried white fish, Starkist tuna in the pouch, and Chicken of the Sea pink salmon in the pouch). I know that sounds odd, but that's just the way it is.
I don't know about Lesley, but I was ready to collapse on the bed. But first, a hot shower, and a meal breakfast/lunch/dinner…whatever it was, hoping I could find something I could eat that I recognized. You hear all those stories about English food. The thought of touring the town crossed my mind, but only briefly. Not having transportation made a good excuse.
So here we were on the third floor with no elevator. Fortunately there were two healthy looking boys who toted our bags to our room. We pushed more Monopoly money into their hands as they left. We sat on the beds for a few minutes and decided we should eat while the dining room was still open.
Then it was off to bed, no strength left for exploring the town. The showers had to wait until morning.