Of course, I woke up by 5:00 AM, overheated and with a headache. I tried to go back to sleep at 6:30 AM and managed a little more sleep. The ship had docked in Freeport, Grand Bahama Island. We ate a light breakfast at the poolside buffet before it was time for Sherri and I to grab breakfast and go to the waiting area for our Snorkel Adventure at 9:30 AM.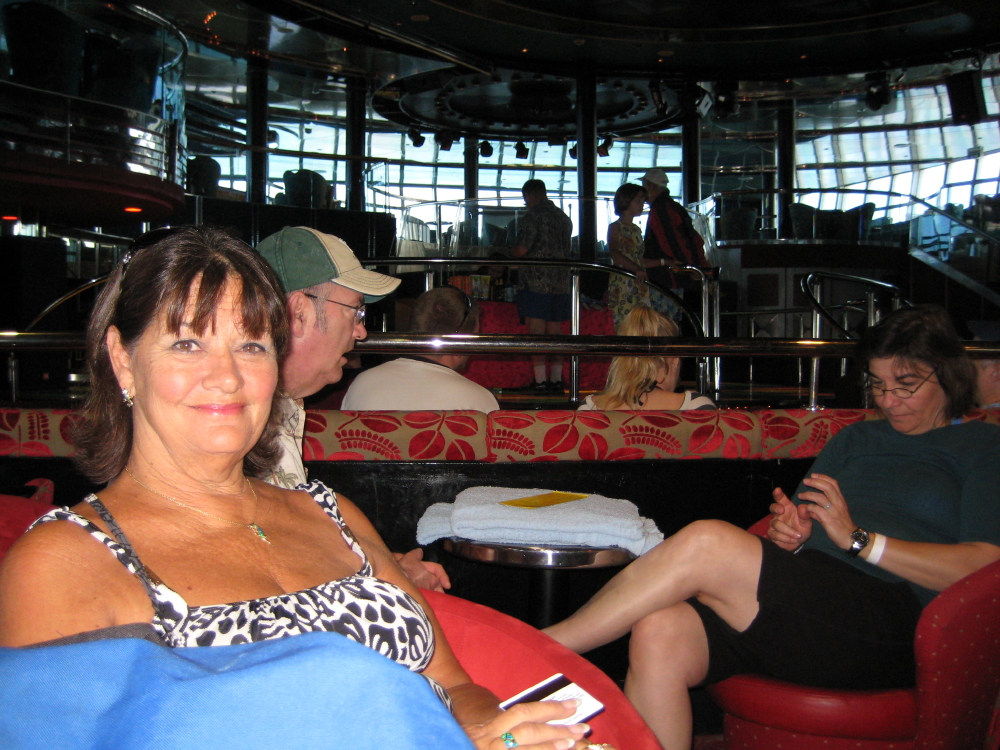 Sherri.
To get there, we took a bus to the marina where our boat took us to Treasure Cove, an area where several snorkel tours anchored for the tourists to see fantastic fish in all colors, along with some amazing plant life. This was one of my best snorkel tours.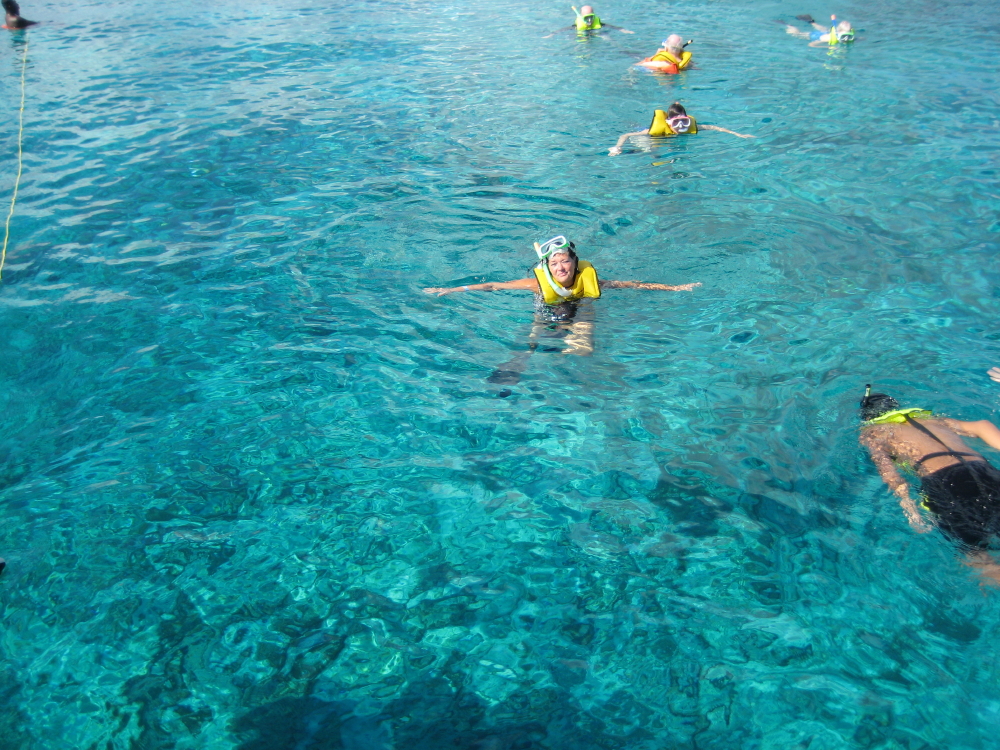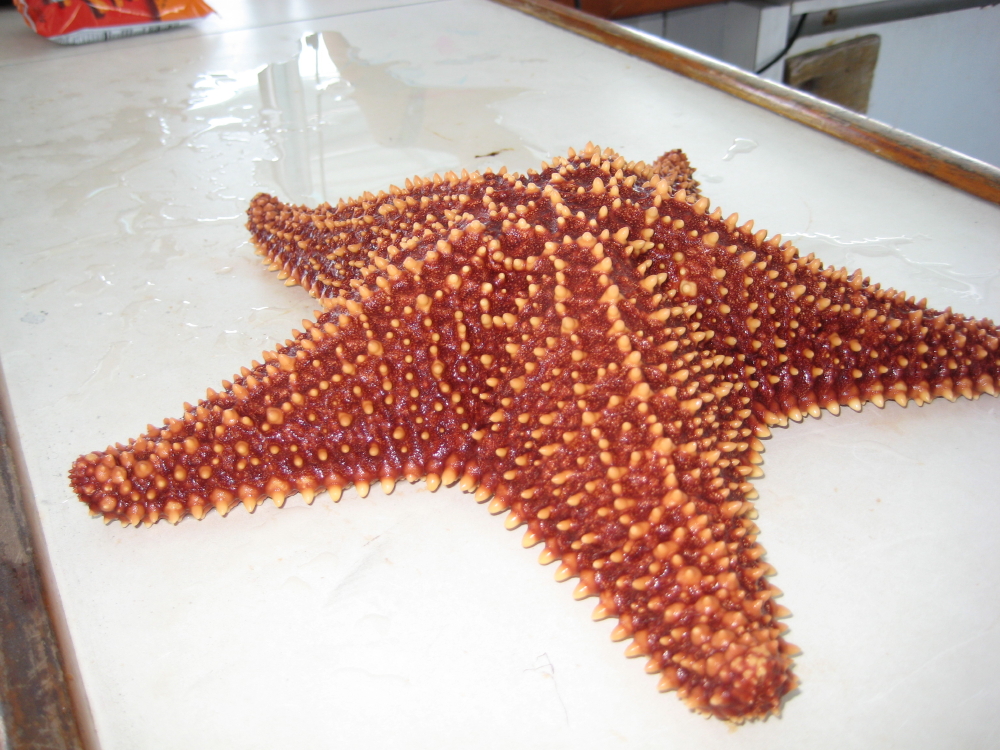 On the way out to sea and back in, we passed several yachts and fancy homes in this paradise. When the boat returned us to the pier, there just happened to be a shopping area, the main focus of the "mandatory" talk the previous evening.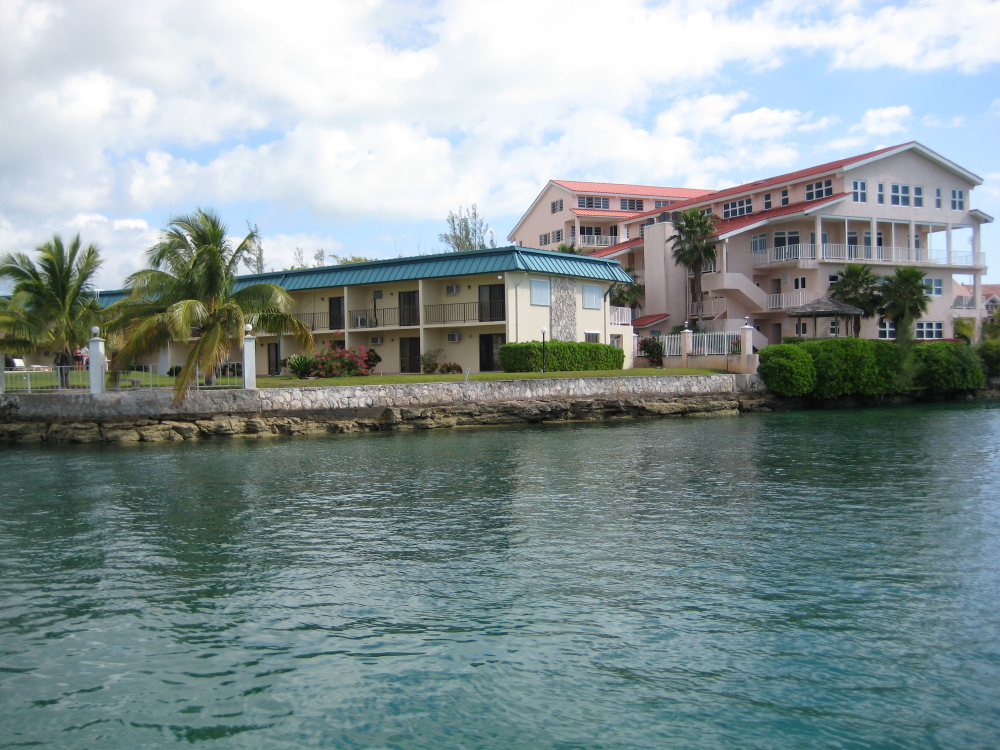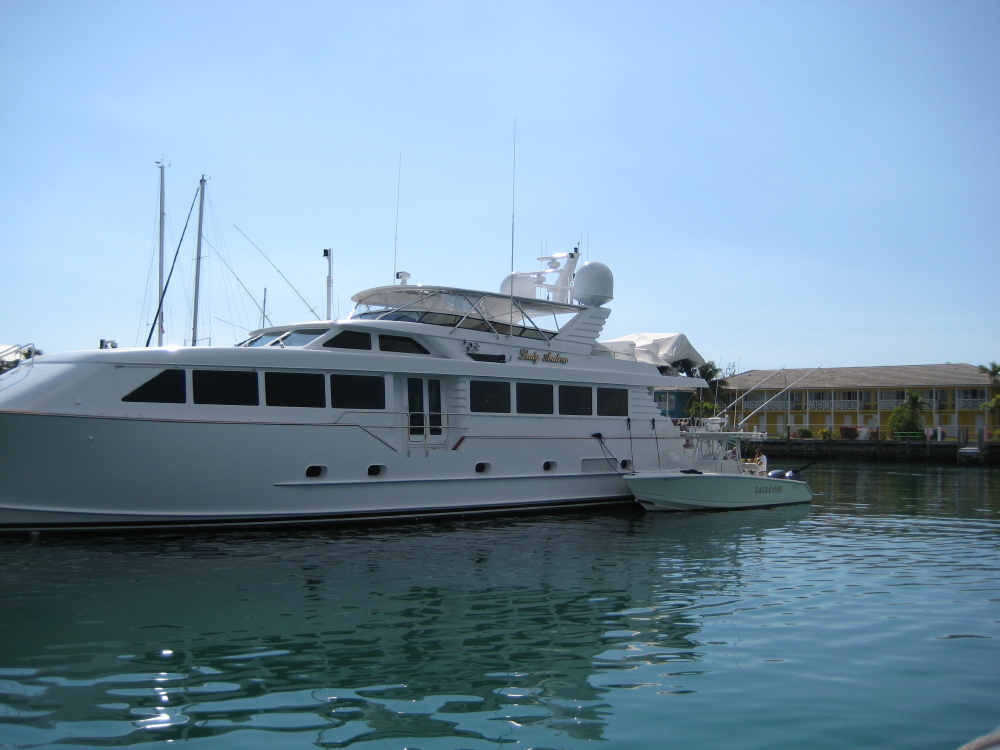 The tour took a couple of hours, so our plan was to meet up with Nannette and Laura at the Lighthouse, a landmark now surrounded by Radisson Our Lucaya Resort. We walked to the lighthouse by way of the tourist shops. I had hoped to pick up some batik fabric for myself and a friend, but just plain fabric doesn't fit the tourist profile. The other thing I'd like to have done in the Bahamas is go to a perfume factory where you can mix up your own blend. Didn't get to do that either. The lighthouse, built in 1864, is one of the last three hand-wound kerosene-burning lighthouses in the world.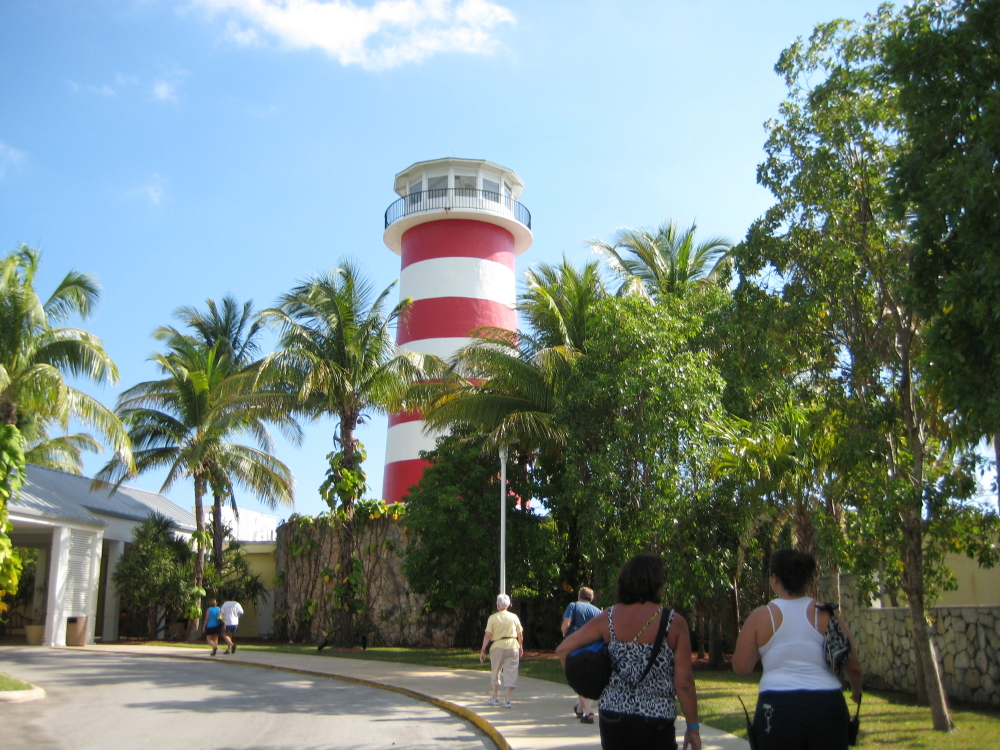 This is another place where Sherri managed to get us a day pass to check out the luxury resort. We went in the front door and through to the white sand beach side and were immediately trapped by the beauty of the crystal clear blue water of the infinity pool pouring into the Caribbean.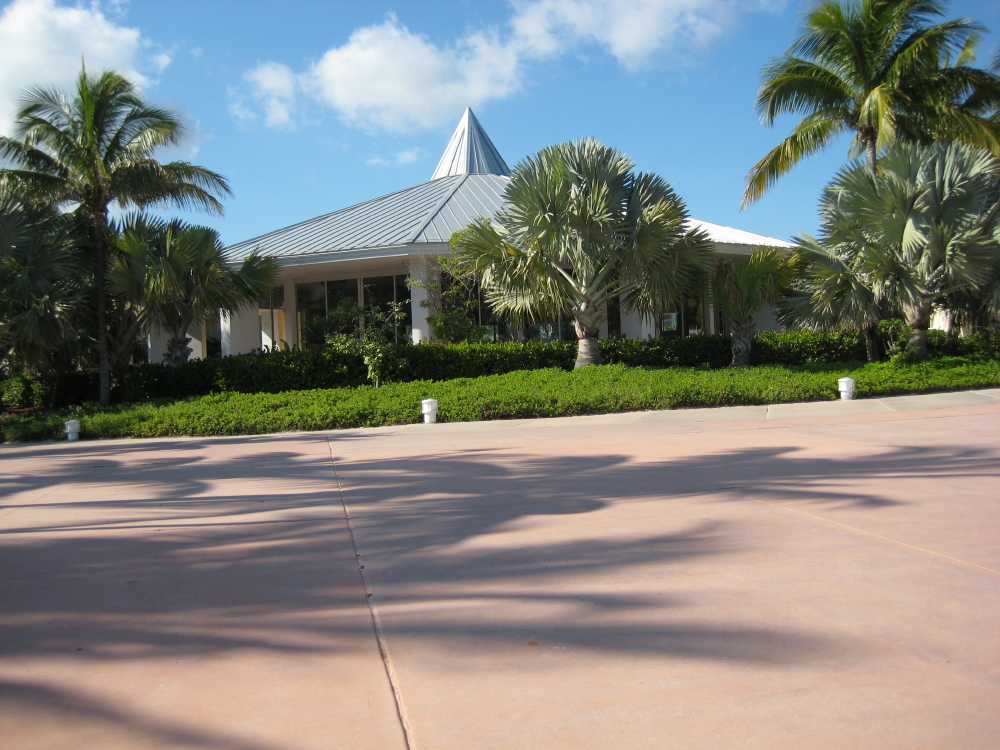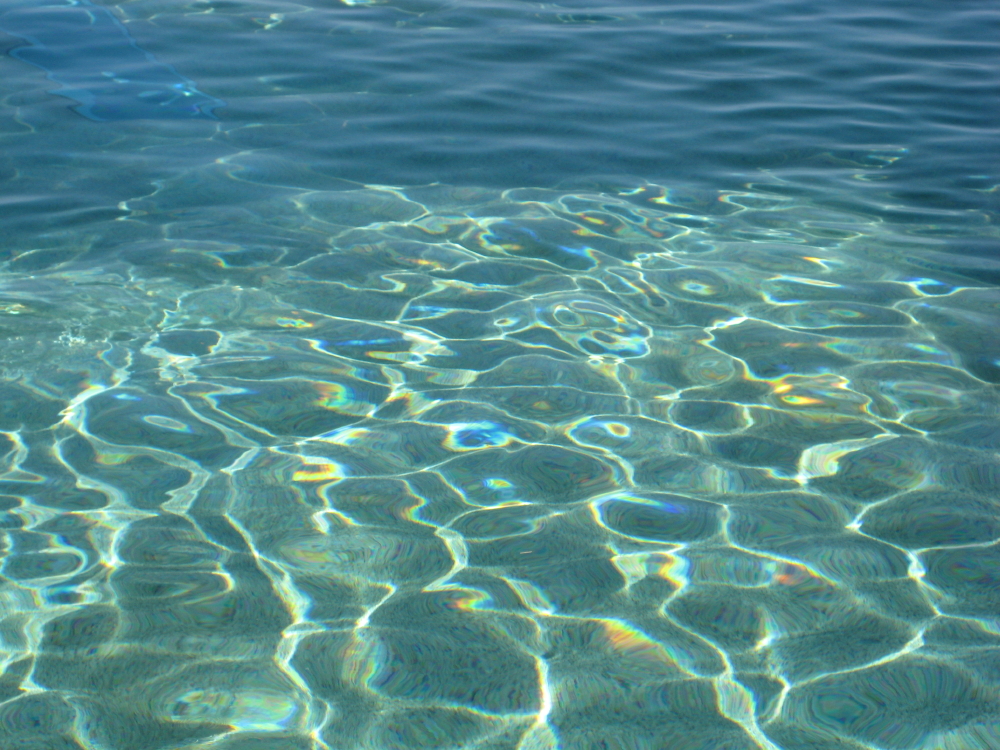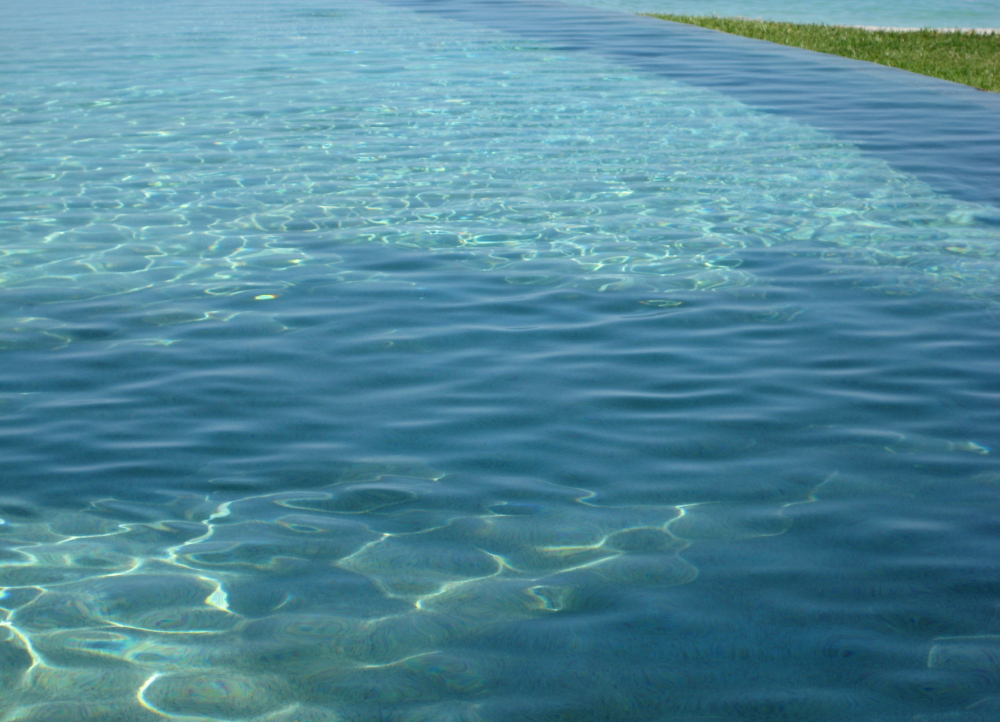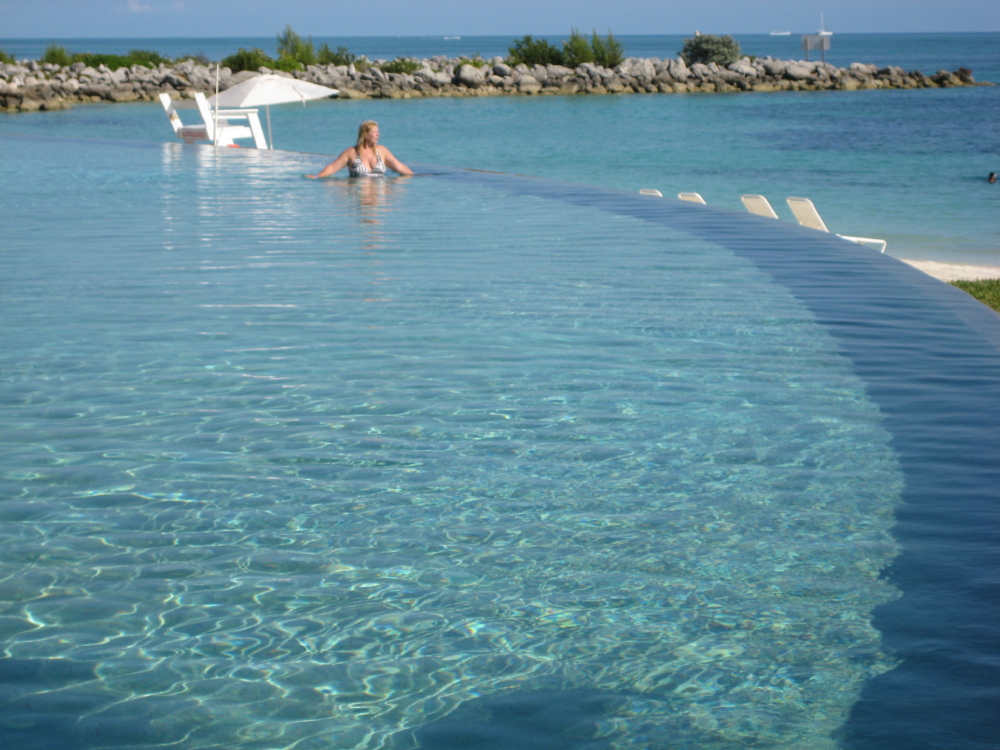 Doesn't this look like the perfect place to shoot one of those Corolla beer commercials?
---
Page 1 Page 2 Page 3 Page 4 Page 5 Page 6 Page 7 Page 8 Page 9