The Boardwalk
I wandered to the Boardwalk that was on Deck 6, the same as our cabin, at the aft of the ship and investigated the area. Large wooden blocks are the first things one notices when entering the area. The first big block had been drawn on. It was obviously a crude horse. The next had a head carved from the top block of wood.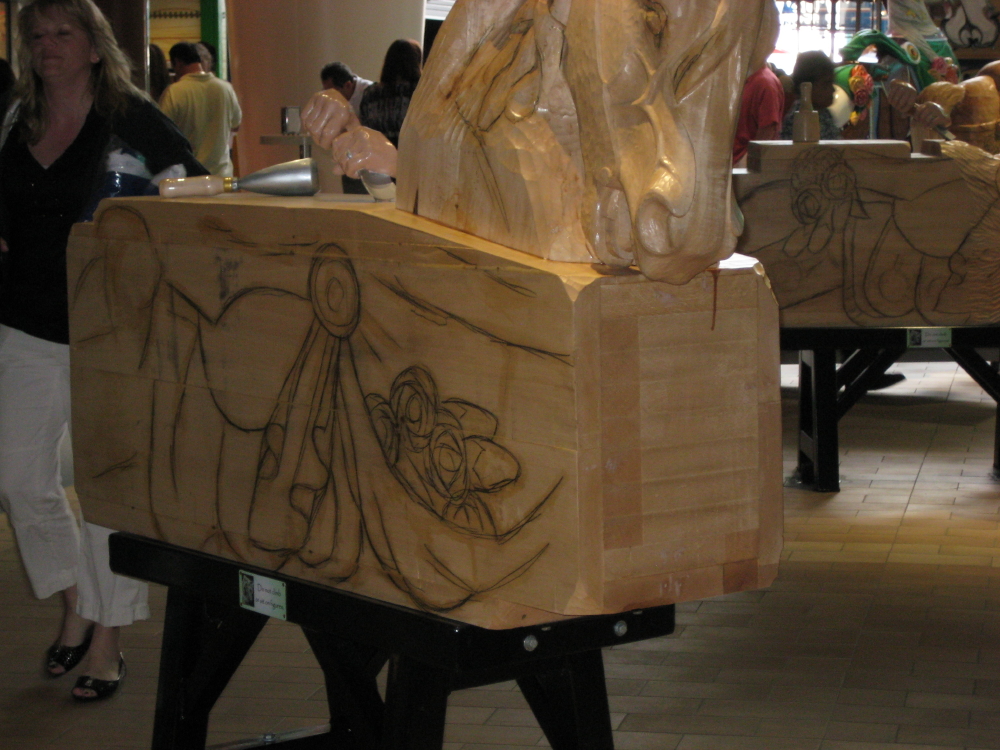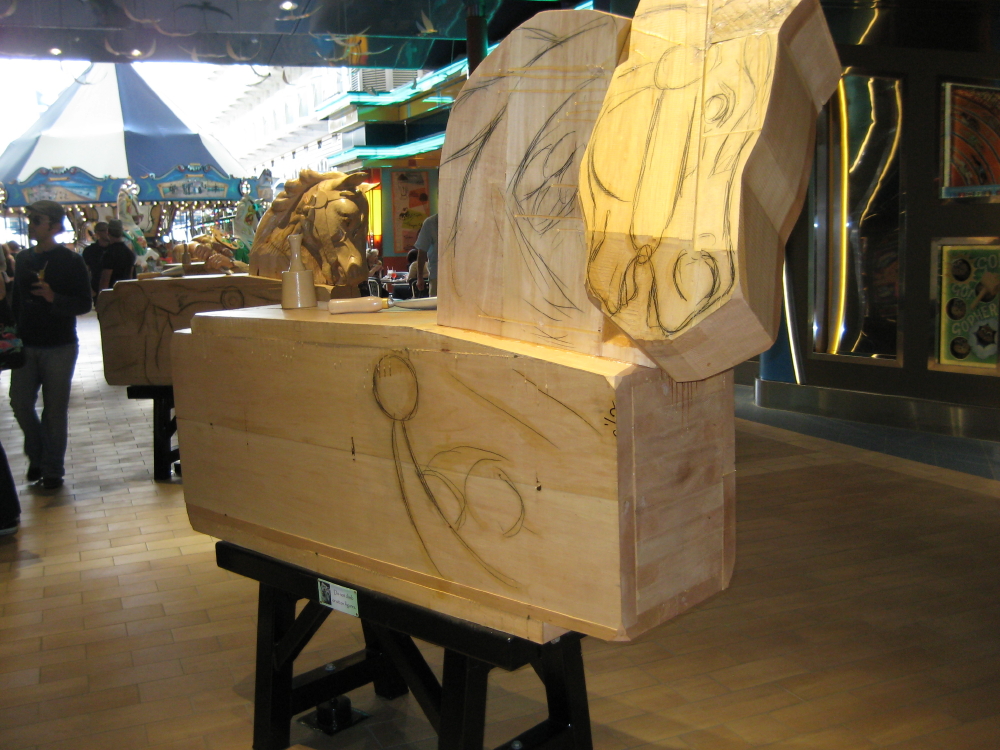 The third figure had some carving done on the bottom block, and the head had been defined, finished and had been painted. See the opposite view of the three figures.
The last two figures had somehow grown legs and the carved body was completed on the first figure. The second figure was a completely finished merry-go-round horse.
The last one just happened to match the figure on the merry-go-round when it was stopped during this picture. I had gone past the figures three or four times before I realized the significance of the sequence! Duh!
I don't have a very good sense of smell, but Laura said the entrance smelled like horse poop!
When I took my ride on the carousel, I rode on the cat figure. This was after I ate a cone from the Ice Cream Parlor nearby.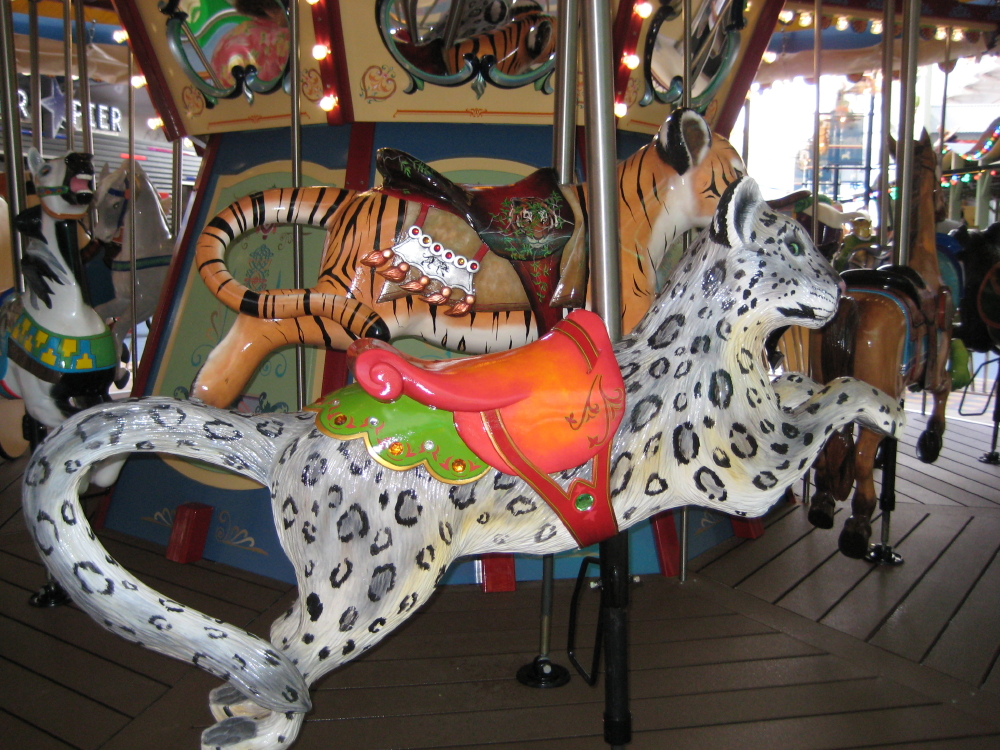 Walking through the rest of the Boardwalk neighborhood, I passed several interesting figures and restaurants. Note that hand sanitizers were all over the ship.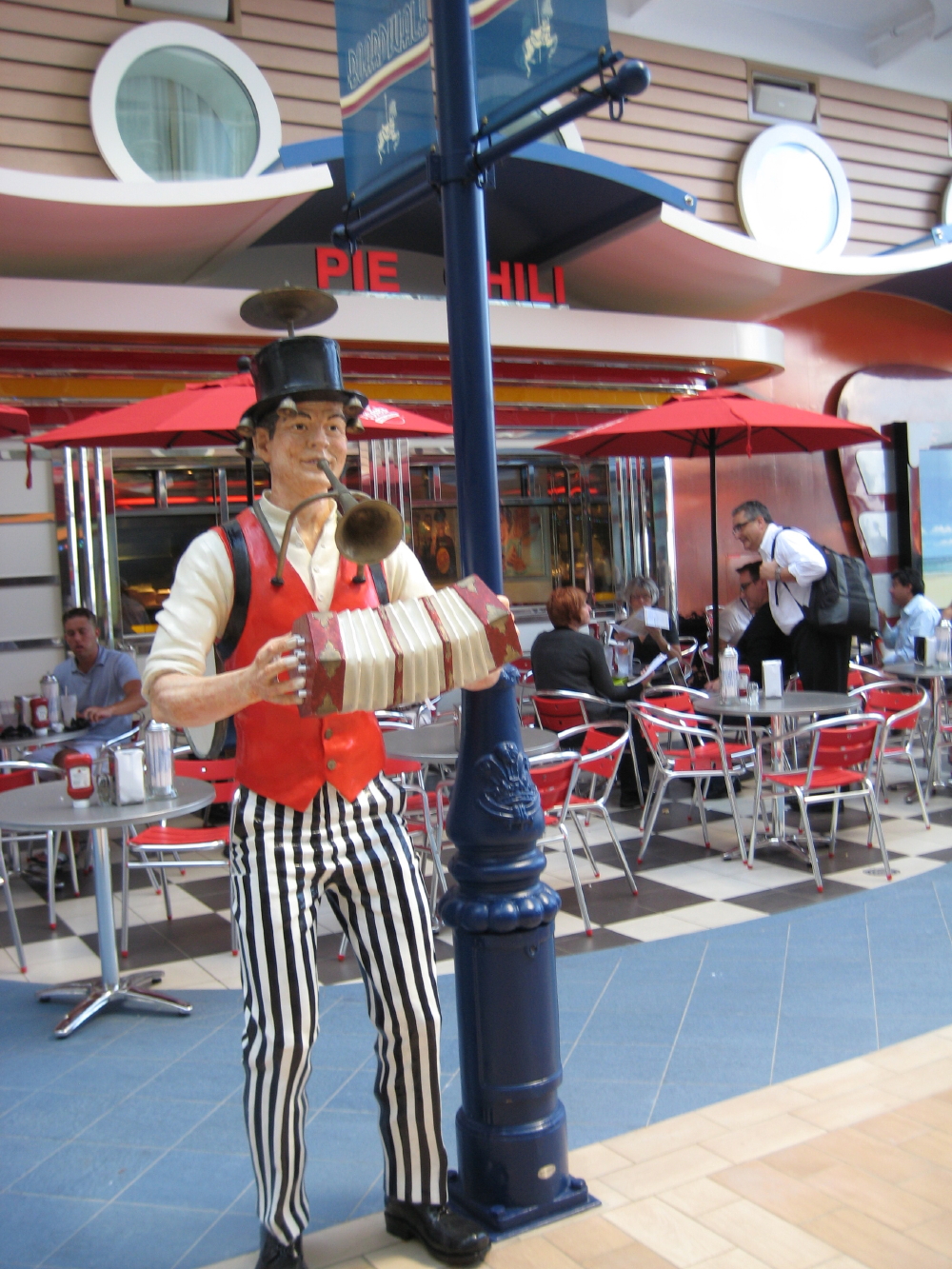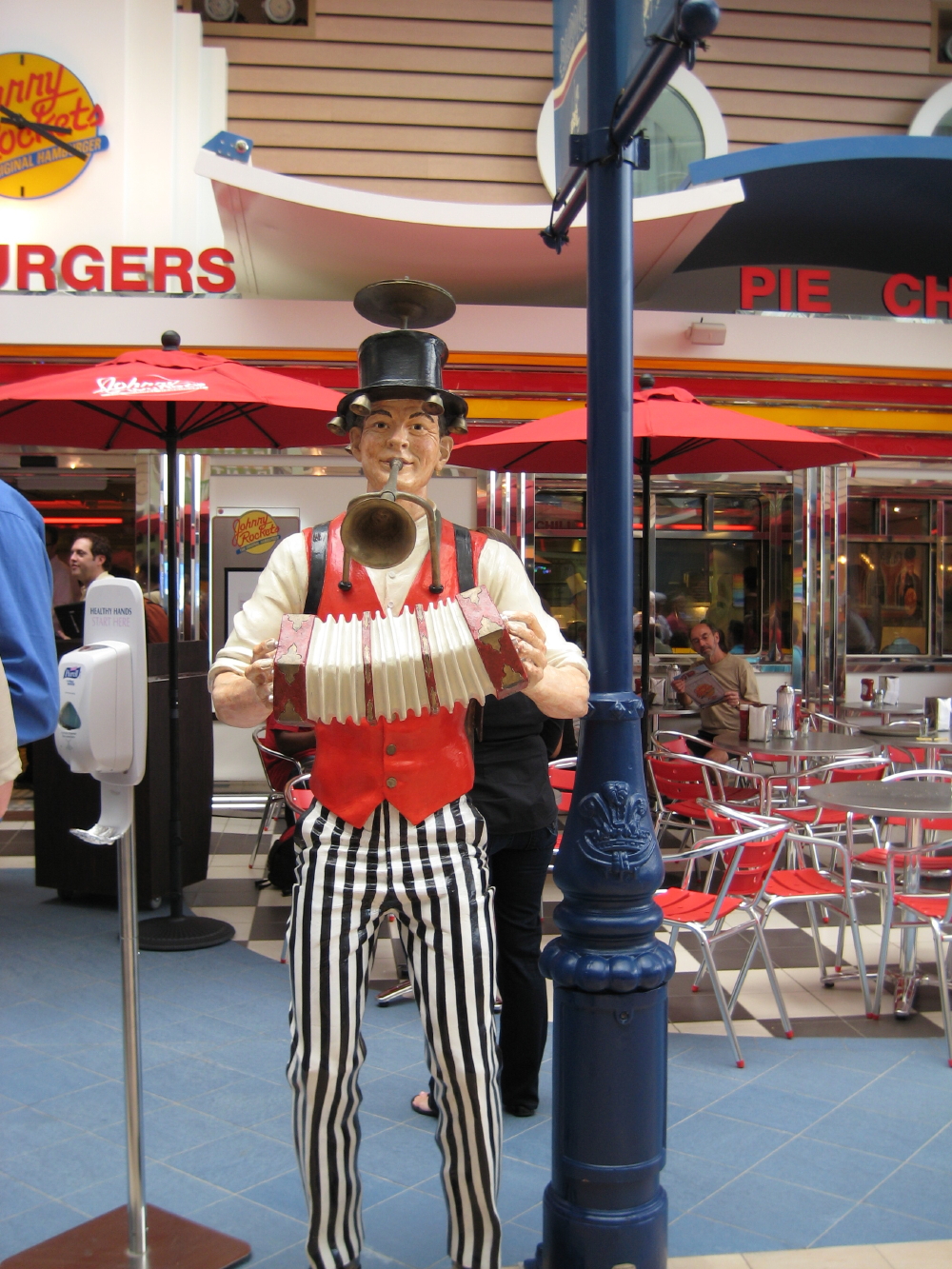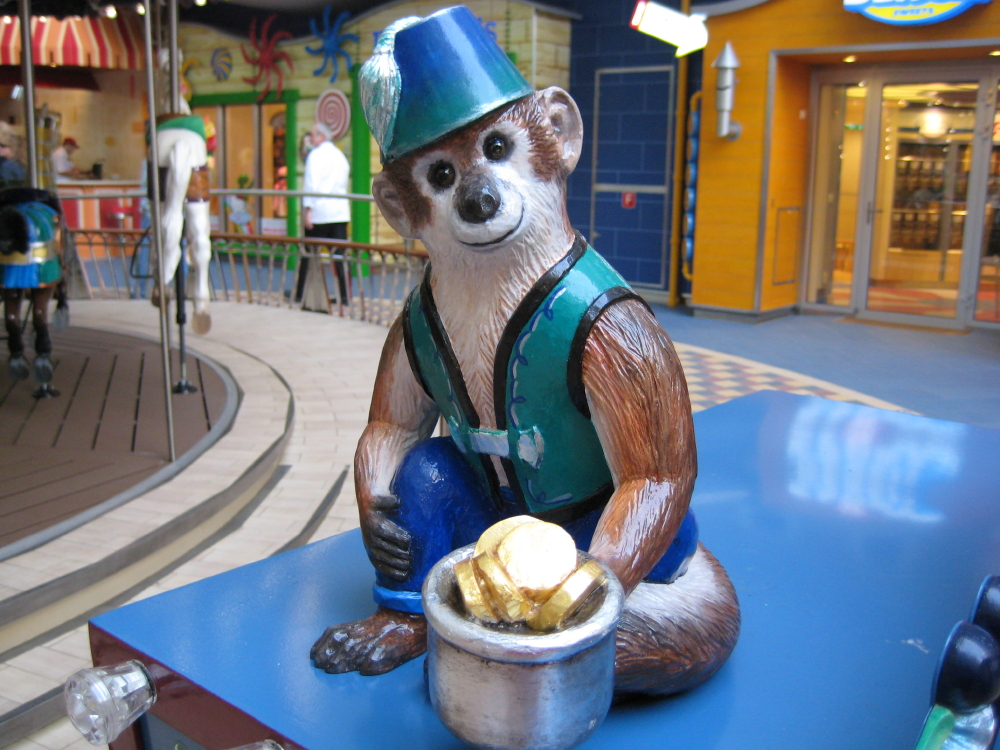 Royal Caribbean has partnered with DreamWorks Animation® to create once-upon-a-time moments filled with favorite characters from Shrek®, Madagascar®, Kung Fu Panda™ and more. From 3D movies to ice and aqua shows, we could enjoy the DreamWorks® Experience, exclusively onboard Royal Caribbean.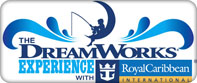 A great place for a photo op.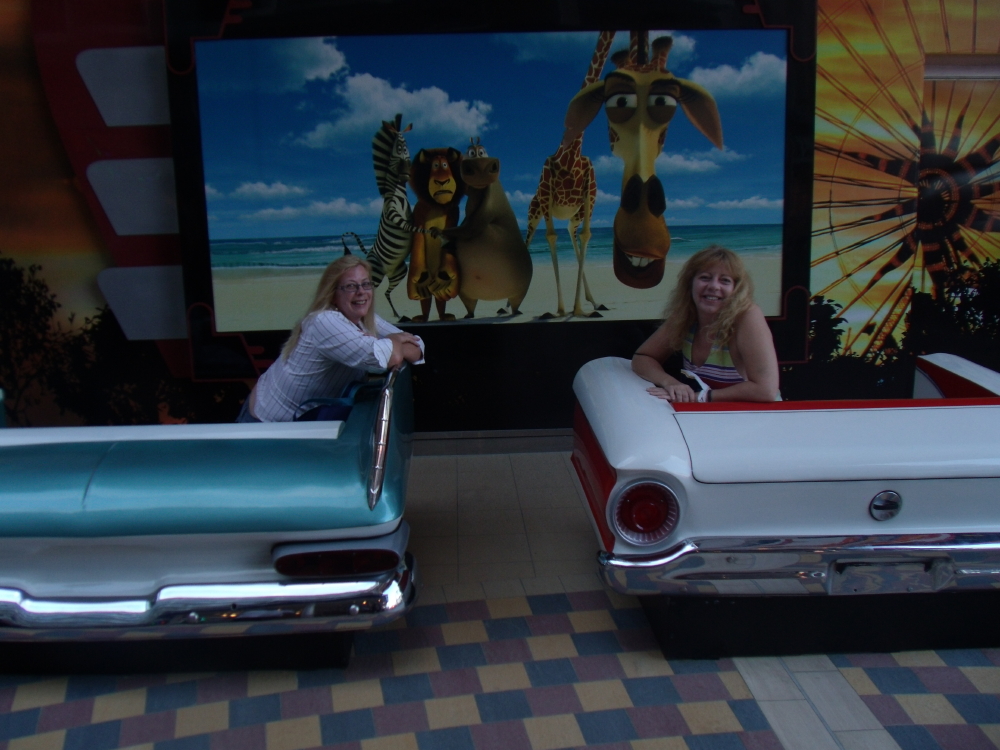 Boardwalk viewed from above.
---
Page 1 Page 2 Page 3 Page 4 Page 5 Page 6 Page 7 Page 8 Page 9