Art and chandeliers made the dining room special.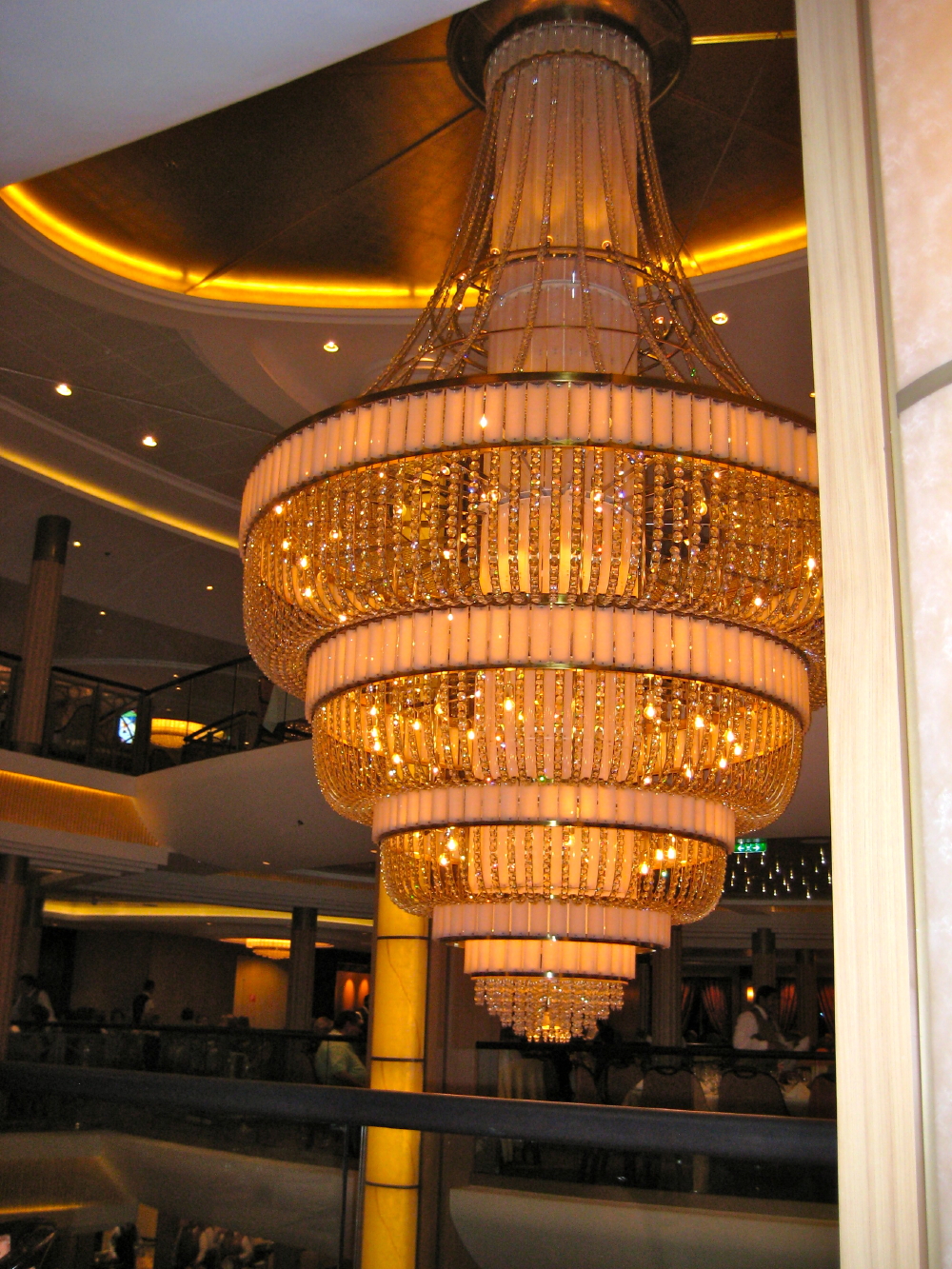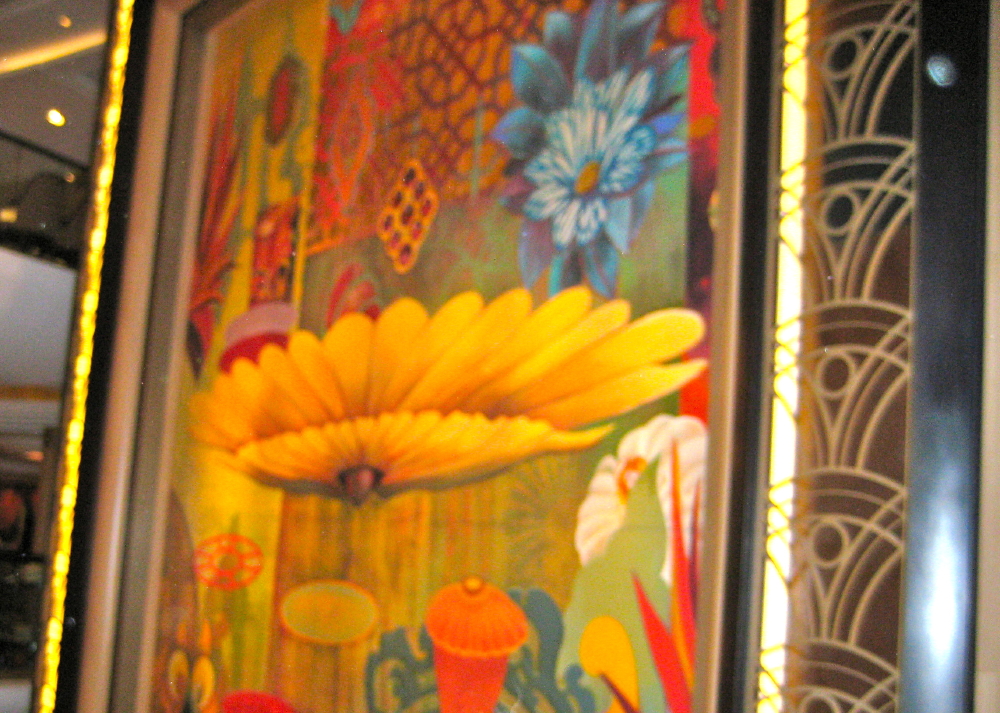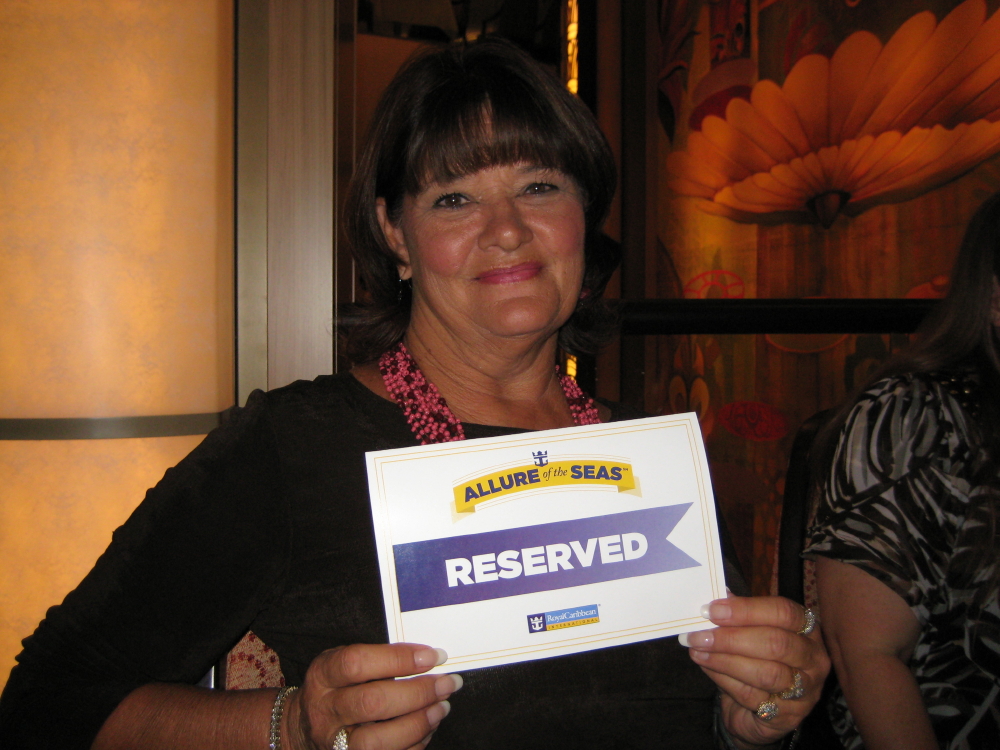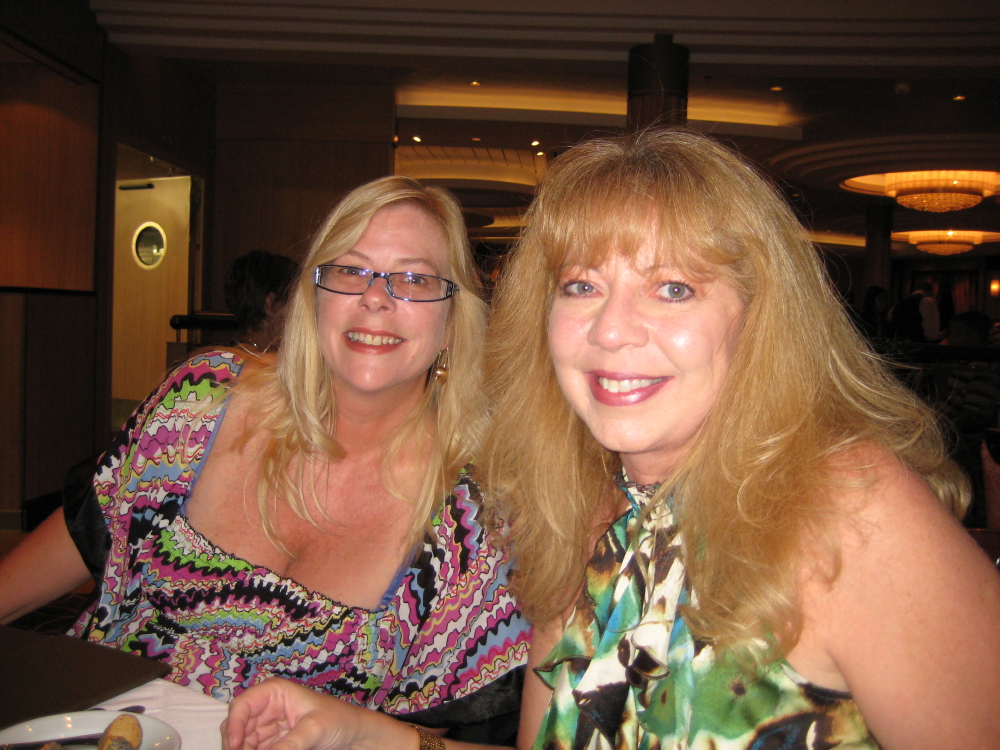 Central Park was one place where the birdsong was recorded rather than real.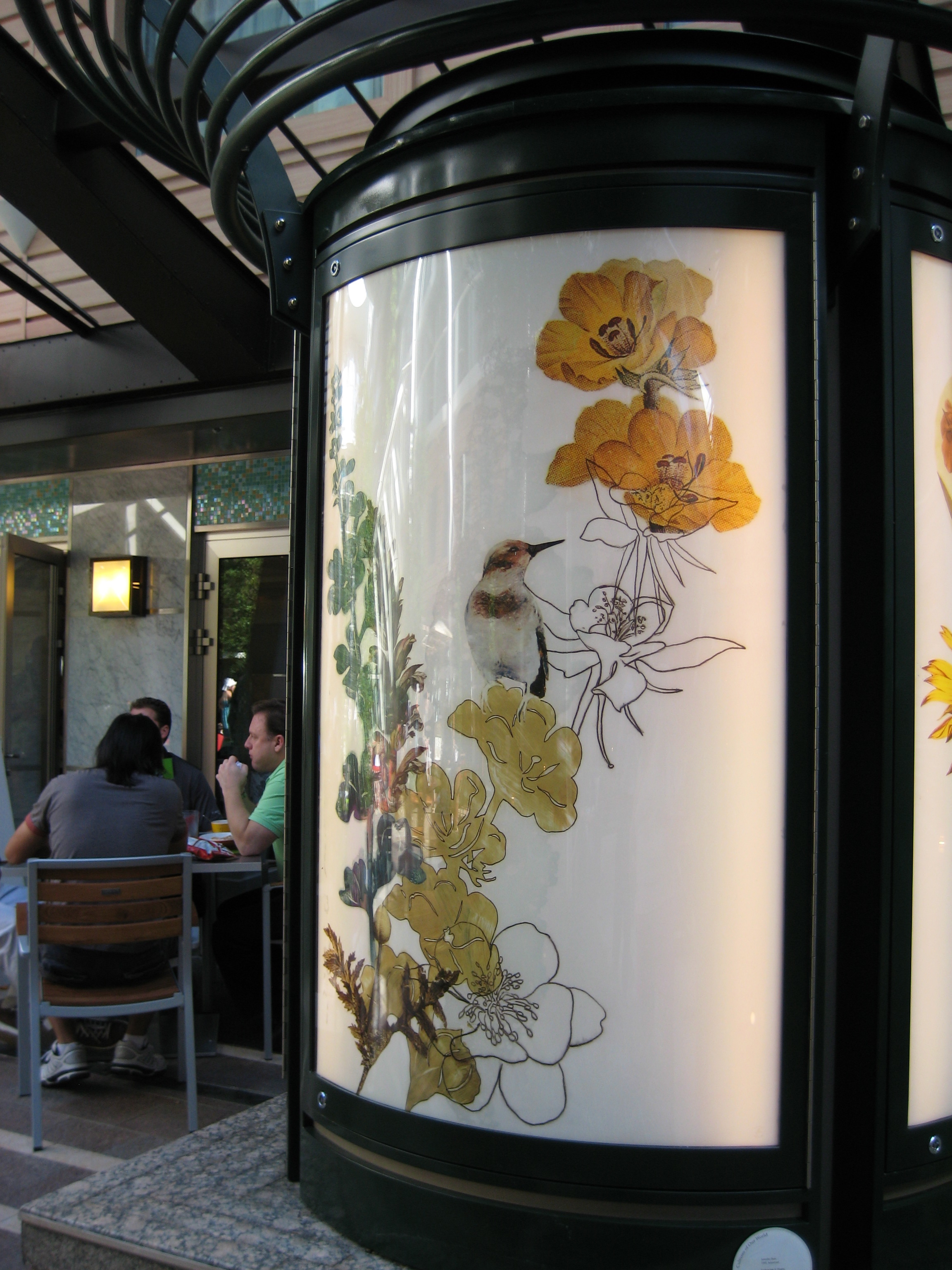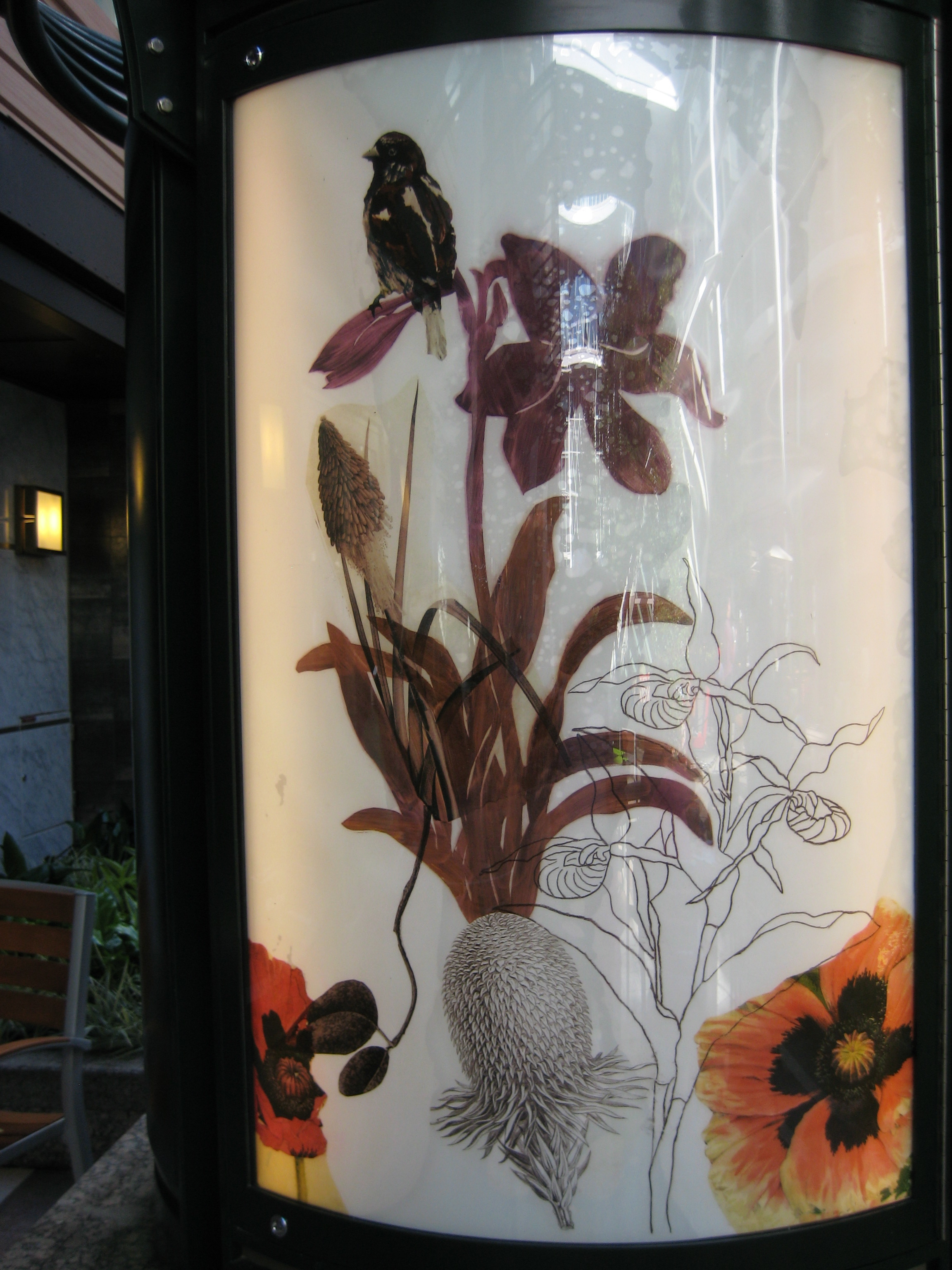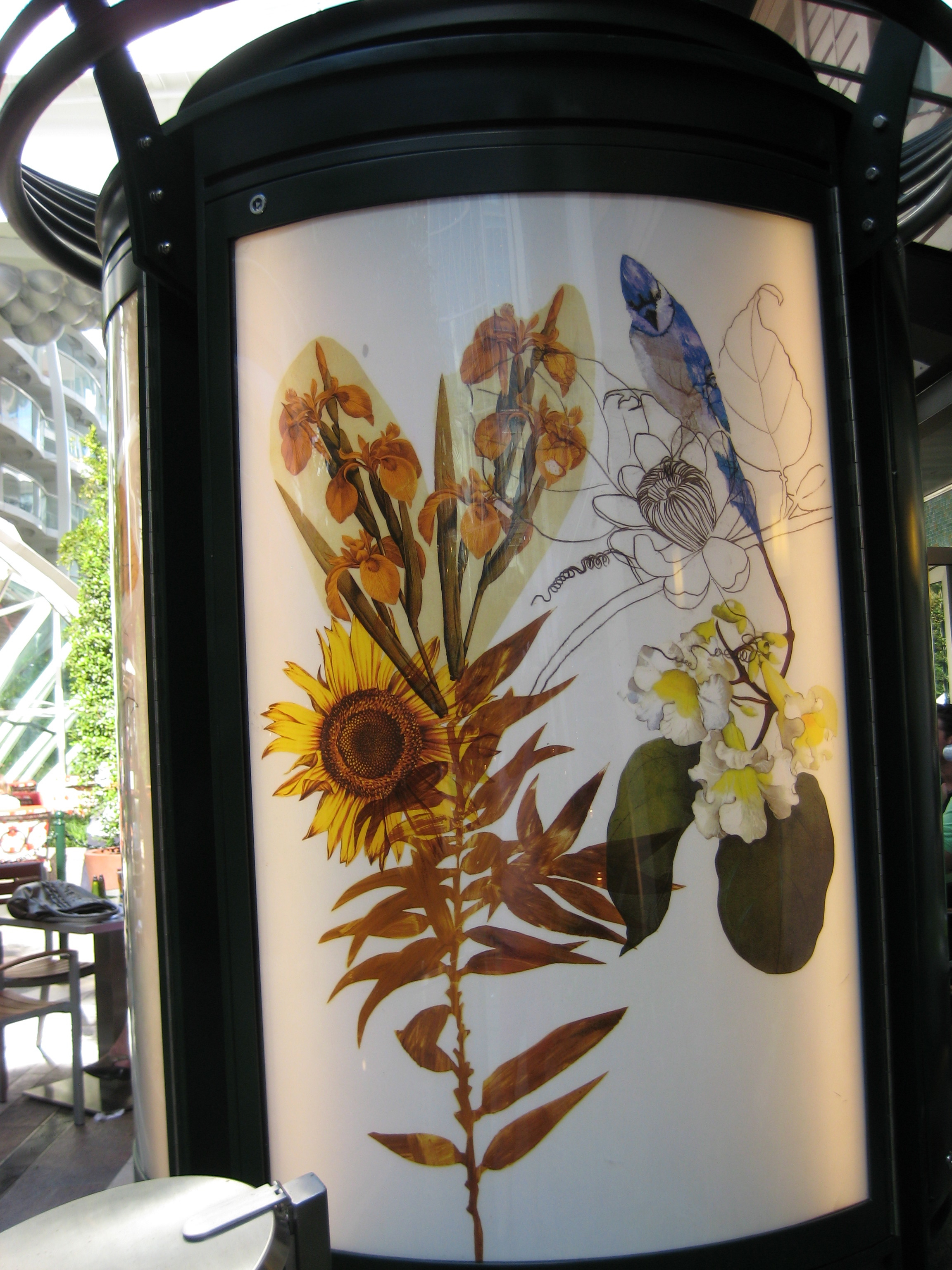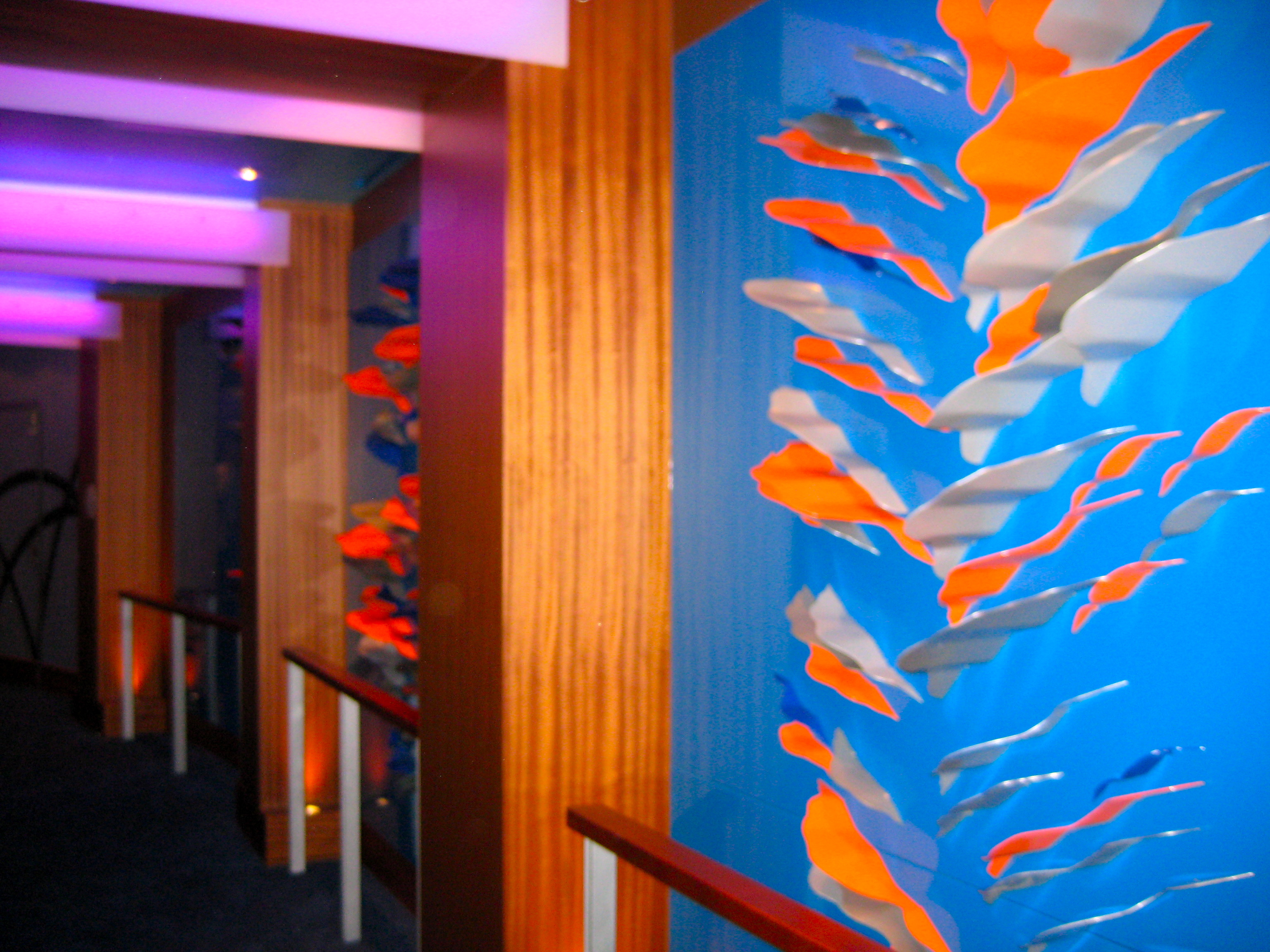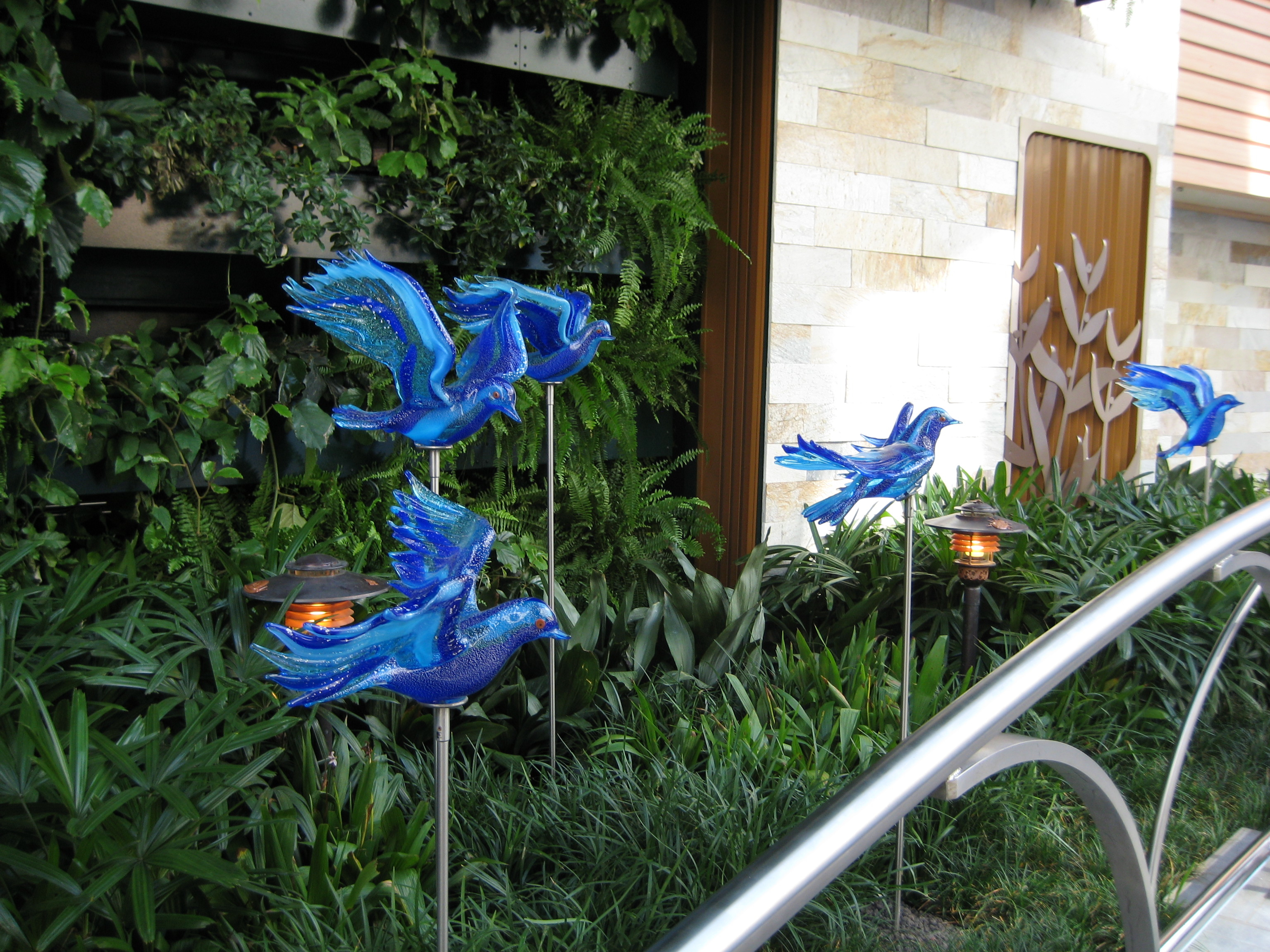 Carpet patterns and wall décor were unique throughout the ship.
And there's a library for quiet time.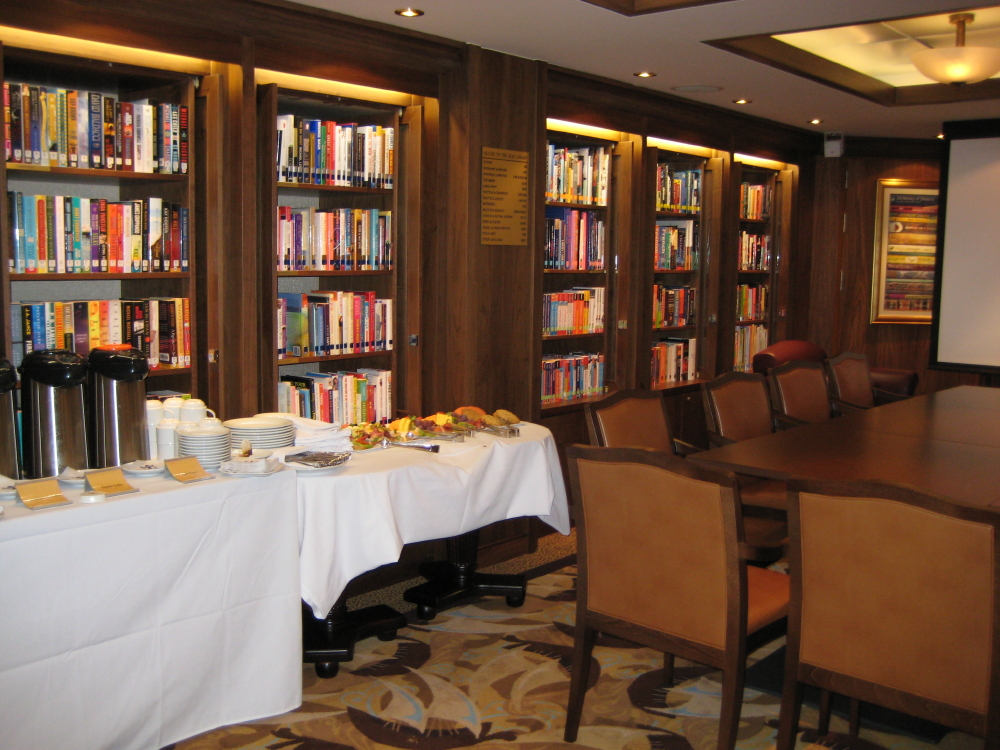 In addition to all this, there's a whole sports deck.
A nice surprise from the Captain was a side-by-side meeting between the Allure of the Seas and her sister-ship, the Oasis of the Seas, where representatives met between the two ships and exchanged gifts. I don't think we ever learned what the gifts were. But our Captain was very proud of the Allure being slightly lighter weight, slightly narrower, and millimeters longer. He teased that the Oasis would have a slightly better view (of the Allure). While I'm spouting facts, there are 46 wheelchair accessible staterooms on this ship.
We stopped at sunset, waiting for the Oasis to set sail and meet us, but the didn't get in place until darkness set in.
Machines to print out return-flight boarding pass.
Disembarking from the Allure was hurried so I could catch my 10:45 flight 1223 back to Dallas. I didn't have a chance to say goodbye to Nannette and Laura, whose flight with Sherry left a couple of hours later. Sherri and friends would have to wait until 3:02 PM to fly home to Houston and didn't arrive until 4:49 PM. I arrived at DFW airport at 1:00 PM where Rudy was kind enough to pick me up and drive me home.
I'm sure I missed some features, but fortunately, I can read and I know where to access Royal Caribbean's website to learn more.
http://www.oasisoftheseas.com/video.php?ship=allure
It was a busy five days filled with new adventures.
If are interested in cruising, I hope you'll give me a call and let me book the perfect cruise for you.
---
Page 1 Page 2 Page 3 Page 4 Page 5 Page 6 Page 7 Page 8 Page 9